About Us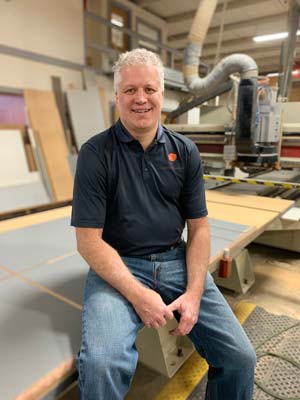 The foundations of Specialty Finishings began in 1985 with the merger of Dan Peuschold Designs and Specialty Finishing Manufacturing that began manufacturing countertops in the 1950's. This family owned and expert partnership resulted in a customer driven company offering both cabinets and countertops to both commercial and residential clientele.
In June of 2019, Specialty Finishing acquired new ownership under the expert direction of Jeff Decker. With expertise in construction management in the corporate sector and a passion for millwork and woodworking early on, Jeff is dedicated to the continuation of expert craftsmanship and customer service proudly set forth by his predecessors.
Jeff's team of project managers, craftsmen, and estimators (all with 20+ years experience and service to Specialty Finishings) are available to exceed your cabinetry, countertop, and millwork expectations. Customer satisfaction is #1 at Specialty Finishings with deadlines stringently adhered to to a one year warranty on all products.